Many things in life are free. Cats, however, don 't care.
But musicians have to pay rent sometimes.
Listen to my tracks, share them and buy them if you feel this is useful for me, for you, for the economy, the world peace.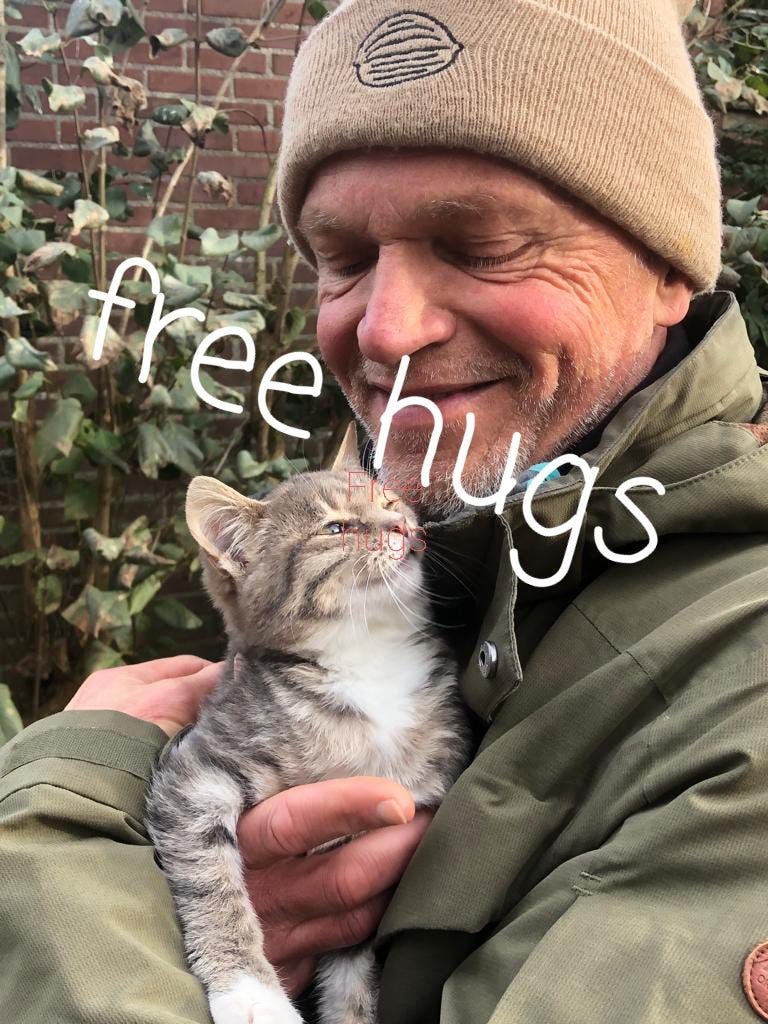 AL-QAMAR - THE MOON
The first track on this page is my most recent one: Al-Qamar or The Moon.
I developed it in several yoga classes, repeating it and adding new evolutions until I decided that it was ready to be used.
It is monotonous, yes of course it is, and I don' t care hearing words like "dull" nor "boring".
Use it in your personal practice. Use it with your students. Find out how it works.
Content from Bandcamp can't be displayed due to your current cookie settings. To show this content, please click "Consent & Show" to confirm that necessary data will be transferred to Bandcamp to enable this service. Further information can be found in our Privacy Policy. Changed your mind? You can revoke your consent at any time via your cookie settings.
Consent & Show
SEVEN CAN WEIGH
The next track on this page is Seven Can Weigh.Yes, living life like a seven can be really exhausting and heavy.....
The 7/4 bars are usually related to Bulgarian folk music but I composed this theme on request of a dance choreographer who wanted the whole piece reflecting the number of seven.
The rhythm, therefore, is seven eight. So is the length of the musical phrases.
You hear the metronome "guiding" the tune with 12-string guitar, classical guitar, diatonic accordeon.
Now what about the lyrics in Spanish?
I can't help being somehow demanding from time to time and I felt something essential was missing during the recording process. I wrote this poem - I speak Spanish fluently - and I just wanted to add the text to the tune to help it become a more complete piece of art.
Content from Bandcamp can't be displayed due to your current cookie settings. To show this content, please click "Consent & Show" to confirm that necessary data will be transferred to Bandcamp to enable this service. Further information can be found in our Privacy Policy. Changed your mind? You can revoke your consent at any time via your cookie settings.
Consent & Show
I am so proud of this one too.
The poem "En Paz" (in peace) was written by Amado Nervo, diplomate and writer in Mexico. (1870-1919)
The lyrics are absolutely gorgeous.

En paz
Muy cerca de mi ocaso, yo te bendigo, Vida,
porque nunca me diste ni esperanza fallida,
ni trabajos injustos, ni pena inmerecida;

porque veo al final de mi rudo camino
que yo fui el arquitecto de mi propio destino;

que si extraje las mieles o la hiel de las cosas,
fue porque en ellas puse hiel o mieles sabrosas:
cuando planté rosales, coseché siempre rosas.

Cierto, a mis lozanías va a seguir el invierno:
¡mas tú no me dijiste que mayo fuese eterno!

Hallé sin duda largas las noches de mis penas;
mas no me prometiste tan sólo noches buenas;
y en cambio tuve algunas santamente serenas...

Amé, fui amado, el sol acarició mi faz.
¡Vida, nada me debes! ¡Vida, estamos en paz!
Content from Bandcamp can't be displayed due to your current cookie settings. To show this content, please click "Consent & Show" to confirm that necessary data will be transferred to Bandcamp to enable this service. Further information can be found in our Privacy Policy. Changed your mind? You can revoke your consent at any time via your cookie settings.
Consent & Show
SON PARA ACORDEON
A couple of years ago I was regularly invited to lead workshops in diatonic accordion. Because of my background with Cuban dance and music I tried to imitate the feel of a Cuban "son" and the so called "clave". Only a few students managed to play the tune Son para acordeón in the correct way as they were not familiar with the African clave. I played all the instruments you hear on the track. Have a good dance.
Content from Bandcamp can't be displayed due to your current cookie settings. To show this content, please click "Consent & Show" to confirm that necessary data will be transferred to Bandcamp to enable this service. Further information can be found in our Privacy Policy. Changed your mind? You can revoke your consent at any time via your cookie settings.
Consent & Show
LA RUMBA DEL ARROYO NUEVO
As in Son Para Acordeon I made this tune based on the Spanish rumba. Rumba is an rhythm that you can hear in many Spanish and Latin American styles. This music has been used as sound tracks in documentaries.
I played all the instruments myself, including the human beatbox, like the ocean waves and the seagull at the end.
Content from Bandcamp can't be displayed due to your current cookie settings. To show this content, please click "Consent & Show" to confirm that necessary data will be transferred to Bandcamp to enable this service. Further information can be found in our Privacy Policy. Changed your mind? You can revoke your consent at any time via your cookie settings.
Consent & Show